Prega news-
Did you missed your menstrual cycle this month (Period)?
Are you and your partner planning for a child?
Do you want to know how to use prega news to check your Pregnancy?
If answers to all the above questions are BIG YES, then it's time for you to get confirmation whether you are pregnant or not!!!.
How to use Prega News – How to check your Pregnancy?
How to check your Pregnancy?
As soon as you conceive a BABY your body shows some early sign of pregnancy due to hormonal changes such as
Nausea and Vomiting
Missing your period
Sudden changes in your mood and taste.
Even though you might start feeling that you conceived a baby but it's always good to get it confirmed.
When to go for a Pregnancy test ?
I recommend you for testing pregnancy only, after 10 days of the missed period cycle date. as it will give more surety toward test results.
If you are too eager to know about pregnancy status at the earliest.
then you can go ahead with the below 2 tests, after 6 days of the missed period cycle date.
How to get confirm about Pregnancy?
Below mention two tests definitely give you 100% confirmation about your PREGNANCY :
Test 1: Use Prega News Home Pregnancy test kit
The Prega News home Pregnancy test is the cheapest and highly accurate way to confirm the pregnancy. 99% of the time it is correct.
You can buy the kit from a nearby pharmacy or medical store.
The kit detects a hormone called Human Chorionic Gonadotropin (HCG). HCG presence in your body confirms the pregnancy.
The hormone is only released when a fertilized egg attaches outside the uterus or to your uterine lining.
Directions for use of Prega news kit: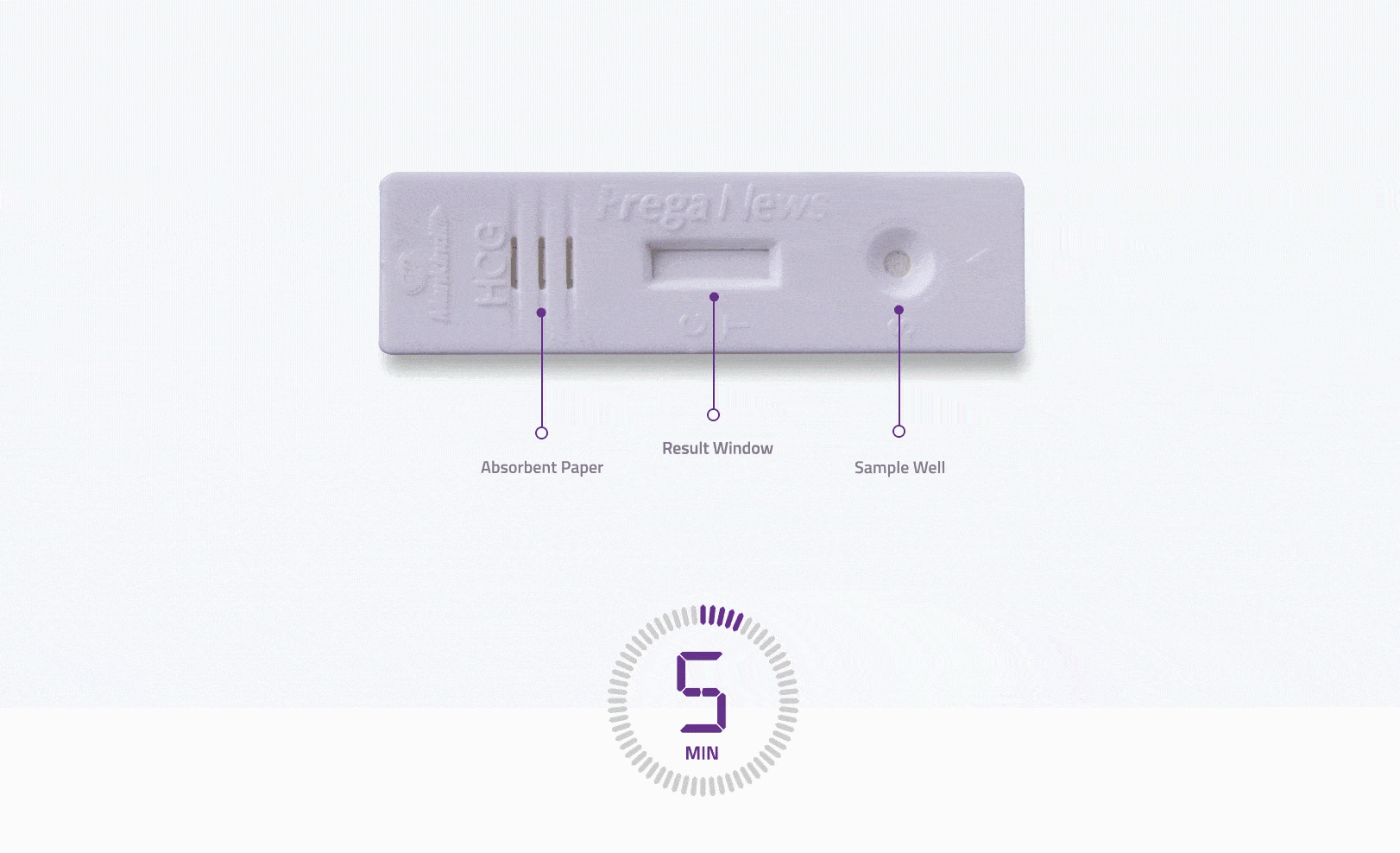 1. Collect first-morning urine in a clean container
2. Draw some amount of specimen in a clean dropper
3. Keep the pregnancy test device handy
4. Dispense 3 drops of the specimen into the card sample well
5. Wait for 5 minutes for an accurate result
Interpretation of Results: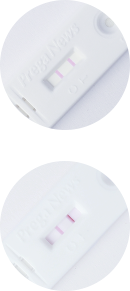 Positive: If you get the Two Pink Lines appear in the Easy Read Result Window.
Invalid : If you get a light pink line on T: It means there was not enough HCG in the urine to make any analysis, you should retest with early morning urine.
– If you took the test too early in your cycle: You should ideally take the test within 7 days from the date of your missed period so that pregnancy hormone (hCG) can be detected.
– If you receive another negative result: If your period still hasn't started then, I advise you to go for test 2 and call your healthcare professional.

Negative: One One Pink Line in the Easy Read Result Window.
Test 2: Get Pregnancy Hormone level test
Once you get a positive result on the pregnancy kit, the next step will be to visit your doctor. Your doctor will do some blood tests to detect the level of the pregnancy hormone (HCG) in your body. This test will confirm 100% accurate information about your pregnancy.
Final Words
Prega News is a highly accurate Home Pregnancy test kit and it gives a correct indication about pregnancy mostly.
I wish you get both the test results positive and get blessed with a Cute BABY.
Also, read some more informative articles on similar topics that are available on this blog
what preventative health measures are recommended for an expecting mother
xhosa name starts with l( xhosa baby names)
who is darth vader (darth vader nickname and star wars timeline)
Inspirational Rug( ruggable herringbone batik, ruggable watercolor waves)
Footaction – is footaction legit ?
Do comment below If you want to share something about your experience.
or
In case you found this blog informative then do share comments below.