How to teach a 2 year old to read?
[guest post by Dr.Brian Thomas]
Well after being a language teacher for more than 5 years and PhD in Child Psychology my answer will be
" I  never learned how to read"
neither I recommend my students to learn "how to read"  instead I always taught them how to understand the words first then learn to speak them, which is the only way to learn and read any language in this world. The same concept is used in child learning as well.
How to teach your baby to read?
There are 6 most basic principles of reading that parents should follow while teaching their kids :
1) Selection of easiest reading material for Child
For kids, reading material should not be too complex or verbose opposite to it, the material should have lots of colours with the picture, it must contain simple words for child reading. Check out the Three little Pig Story  PDF here, which I always recommend to parents as reading material for the kid.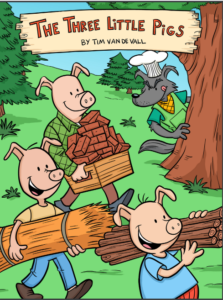 2) Availability of a variety of reading Material.
Children will quickly bored with the same and repetitive content as compared to adults. Parents must use a variety of reading material in the reading session, this will make reading more enjoyable to kids. you could include any 2 classic children English stories and Rhyme books in your book collection, which can be used on a rotation basis in a reading session. Books like The Helen Oxenbury Nursery Story Book and Jingle Bell rhyme book is always recommended for collection.
3) Freedom for kids to choose what to read.
The freedom to choose a book or topic always change boring reading class to a fun session. this will help to ensure that kids will not lose interest while reading. Freedom to choose read also means the reader can use freedom to stop whenever and wherever want to, therefore you should not force the kid to read against his wish and should stop reading immediately If the child does not want to continue it further.
4) Read as much as possible.
Children's reading skills will gradually increase with each session. you should motivate kids to read more but not pressurize them. Initially, you can keep the session time length up to a maximum of 10 minutes, but you can increase the time duration of the session by 3-5 more minutes after few weeks if the kid starts liking it. The more they'll read, the more quickly they'll learn.
5) Reading time must be full of fun.
A kid will attract toward reading only when they find it enjoyable. You must keep experimenting with the child reading session to make it more enjoyable for the kid. A few techniques such as complete the rhyme lines with its last word, Read a story with kid loudly, Act like story characters are some ways that you can try out.
6) Reading must be rewarded.
Children must be motivated whenever they do things in the right manner. It encourages them to perform it again (but It also means that you will always correct child mistakes in a polite manner) A few rewards that I personally used for child encouragement are paper made Smilies, Stars, Flowers or any other paper toy. Playing the child's favourite song over Speaker or over smartphone etc. there are many other ways as well, think about them and try it.
Methods of Teaching Reading
Many parents like you always ask me questions  like
          How to Teach a Child to Read?
or
How to Teach a kid to Read?
or
What age should kids learn to Read?
Studies have shown that children can start reading after 2 years of age, but I personally recommend that kids should not be forced or pressurized to read at such a small age. Reading should be a fun activity for children and they should only be taught it when he/she wants to do so. There are many ways to teach children to read. To teach your child at home, use these simple but effective techniques and methods of teaching reading
1 ) Use Flashcards
I  recommend you to watch this video before reading further.
The method shown in the above video is one among many ways through which kids you can teach about the English alphabet phonics. Phonics teaching cannot be explained through words to know more about them refer to this video.
To learn more about phonics you can also read the article on How to teach phonics.
2)Label method for word introduction
Labelled 10  household items such as furniture, toys, televisions, tables, mirrors, stairs, refrigerator, doors, etc with their name, whenever your kid moves from nearby encourage them to read those labels. Children are always interested in reading and speaking their household goods name as it will ease them to communicate their feelings with parents. The more they will get label words exposure, sooner they will start to recognise  words while reading.
3) Read Books with your child
Kids have a tendency to imitate their parents. This psychological trick you can use to build up child interest in reading. Read at least one book daily with your child for minimum 15 minutes. read each word of the book loudly so that kid can listen to it and repeat it if wants to.you must have one good story collection book and one short rhyme book. Books like below are always recommended:

Orchard Book of Nursery Stories (Orchard Collections)
and


Dreamland publication Nursery Rhymes(First Padded Board Books)
4) Reading with Digital media
IT has revolutionized teaching style these days. there is a large number of reading material available online such as e-books, audiobooks, interaction reading games, pdf, free rhyme videos on youtube etc lots of these materials are available at zero cost over the internet. These materials help the parent to improve their kid's reading skill. A digital medium can be helpful in getting correct word pronunciation along with fluency in your child's reading skills. To explore these options, just type "kid reading material in Google search".
5)  Phonics and Phonemic Awareness Based Reading Program
Phonics and the phonemic awareness-based reading program are always a better option for parents who want a well structured and goal-oriented reading program for their child.  Program use methods like sound out letters, decode words, and blend letter sounds to pronounce words certainty help child and parents to get better results in lesser time which make these program more prominent options than others.
Studies have shown that phonemic awareness instruction programs are more successful in producing fluent readers.
link of one effective reading program that I personally used, tested and recommended to many parents is Reading Head Start Program .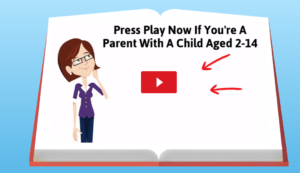 Any 2-year-olds child or of above age can certainly learn to read if he/she has  nurturing, and loving guardians who will patiently utilize time to teach him/her using a simple, step-by-step and effective toddler reading program.
Also, read some more informative articles on similar topics that are available online
All children can learn- Click Here
words that start with co-Click Here
Learning books for 2 year olds-Click Here
what to teach a 5 year old and How to teach a 5 year old to read and write-Click Here
Unique Baby Boy name  that starts with the alphabet- Click here
Nursery Design ideas for your baby room  –Click here
If you have any questions or comments about what I've just shared, simply leave them here and I'll get back to you soon